I kind of miss doing 7 Quick Takes. Although I'm learning (slowly) that sticking to a regular posting schedule just doesn't seem to work out most weeks, I do miss the opportunity to just waffle about random things.
So I'm doing it today.
I've been determined this year to stop living in fear. To be fair, God has brought me a long way over the past year or so in that respect, but there's still so much that I am afraid of.
Which is a shame, obviously.
I don't like to admit I am afraid of things because I like to pretend that I am iron woman and I can cope with everything but honestly, right now, I need to be able to say that I'm not that perfect person that I try to pretend I am.
I'm on a journey.
Right now, this is where I am. Imperfect and a little unconfident and sometimes doubting and a lot of times questioning.

I guess I'm coming to terms with not being able to perfect-circumstance your way into being constantly joyful and happy.

Sometimes you just have to accept that this is how you feel and hope that something good eventually comes out of it.

I will be back to blogging normality soon. I have a few posts already written and a few more in my head ready to go. In just over a week, we are off on holiday, leaving our parents to do various jobs around our house (cleaning carpets, recovering sofas) which I am extremely grateful for. Again and again, I realise how lucky we are to have such wonderful family surrounding us.

Especially when I feel a bit 'meh'.

So the holiday is like Big Event in my mind, because afterwards I am going to have to try and find a job, amongst other things that have to be sorted out. Things that I need to do to take care of myself properly.

In the meantime, here are some pictures that sum up what goes on in my house right now: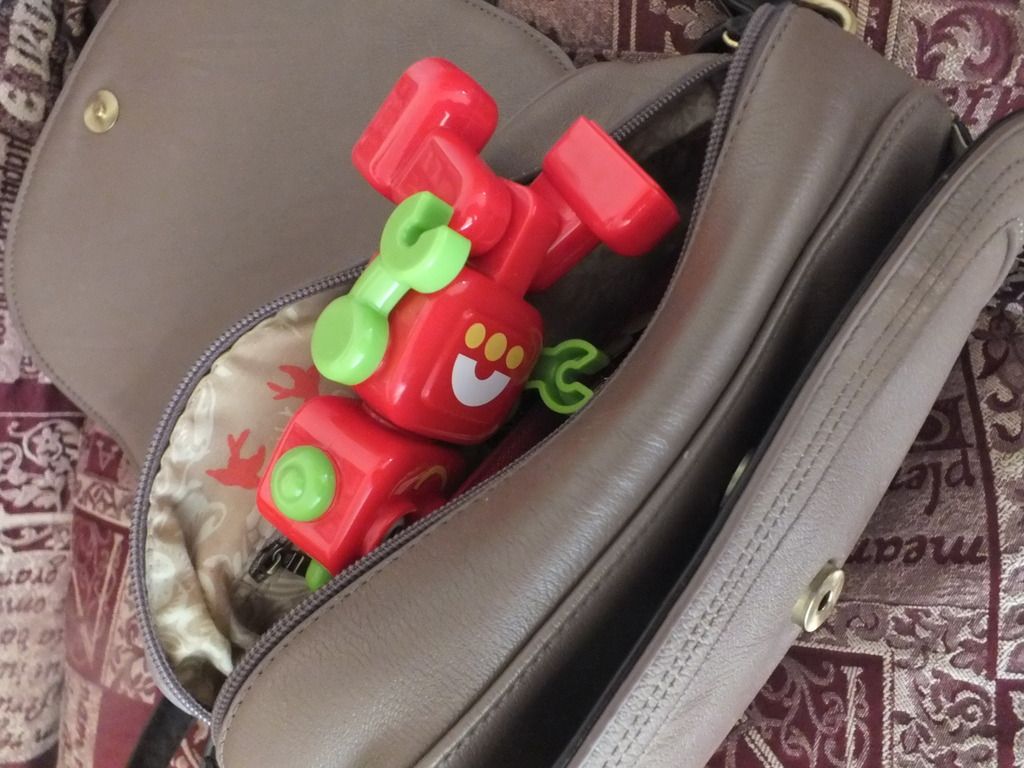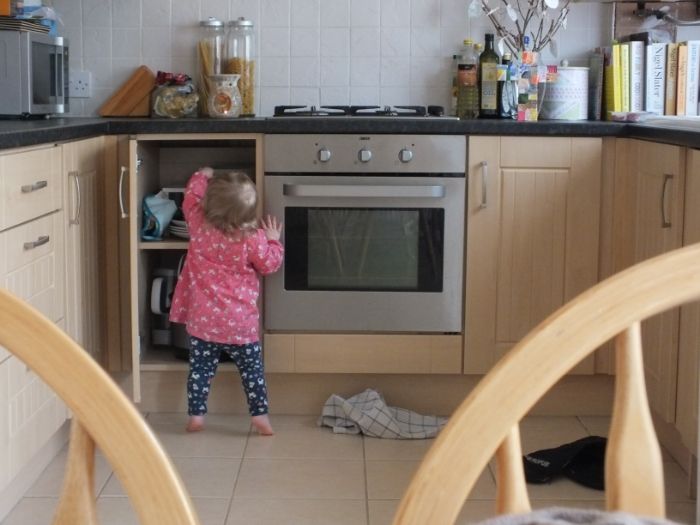 (she thought I wasn't looking here. I was spying on her and suppressing giggles as she quietly, carefully opened the door and reached for things before she got caught).
And some pics from my phone from the last few days ...
(Walking is hard work).
(Jellybean does this crouching-to-inspect thing that makes me laugh.)
'A star!'
Many things to be thankful for, so many I can't count them.

Much work to be done.

I will be back tomorrow (hopefully!) with a Country Kids post and then next week I will be (hopefully) talking about creativity and motherhood, so stay tuned!

Hope you are all enjoying the wonderful sunshine!