My little girl is growing up.
She fell asleep in the pushchair today. I looked at her, legs dangling over the edge of the buggy, which has taken a fair battering over the last eighteen months.
I remember last summer. Long, hazy days, long periods just spent in the park, luxuriously calm, just the two of us. Her chubby cheeks and her little pink toes. How she looked, asleep in her buggy, cheeks flushed from teething. I thought, this is my favourite age. I thought, Don't take this for granted.
I thought, don't wish this time away.
Now, time has passed. The leaves in the park turned golden, then dropped to the floor, then dissolved into the dirt. We had a long autumn and what felt like an even longer winter. Now the sun is starting to shine again, and the grass seems greener, and birds sing for joy in the branches of the bare trees. And my daughter is eighteen months old.
Eighteen months! It feels like a milestone, an official entry into toddler-dom. Her hair is thicker, her legs are longer. She has lost a bit of her baby fat. She has more teeth. She talks non-stop.
Jellybean has her own language which develops every day, and I am quite pleased by how well I understand her words. 'Nen!' means 'again'. That sort of thing. Some of them are a bit more obscure. 'Mim mem', for example, means both 'bin men' and 'postman'.
I get it. I get her.
Every day she amazes me as she changes and grows. She is becoming stronger, more resilient, more capable. Braver. Yet she still needs me. She still clings on tight to me when she's really happy or sad, she still drinks milk and makes that happy, sleepy, satisfied sound, she still looks so cute in the bath, with her big tummy and chubby feet, water clinging to her eyelashes.
This is the thing: sometimes, I am tempted to panic a little bit. This, again, feels like my favourite age. I know I'm not alone in this panic feeling. I've written about it before, and I've spoken about it with friends. It's bittersweet - you pour your heart into your child, you give them every last ounce of your love and your time and your energy (and your money!), and you encourage them and help them to grow, ultimately away from you. Into independence.
It's hard and wonderful at the same time. To see your child that once lived in your belly become separate from you. I hope I will slowly learn to reconcile this as we both grow older, but I get the feeling that it always hurts a little bit, even when your children are fully grown. I don't think that you can fix this feeling. In fact, I don't think it's meant to be fixed. It's not about making sure you have a career or hobbies or other interests (although that is important). No matter how much you have outside of your kids, it still feels sad (but lovely) to see them grow up.
It's a blessing (again with the B word, but again, justified). To be so intimately involved in someone's life. Letting go of old things that have passed, and saying hello to the new.
Treasuring each moment is good. Living 'in the moment' is good. Being present and available to your child is good. But there's a temptation to preserve each moment out of fear. To not allow the thought of your child growing up to ever cross your mind. To live in denial of their gradual separation. Which isn't healthy for anyone.
But it's so easy to slip into. Finding a balance between treasuring and preserving the small moments, and being able to let go and live life unafraid of time sifting like sand through your fingers.
I think there's a specific kind of beauty and peace that comes with just letting go. Saying 'okay, I know this moment isn't going to last forever. I know one day my child won't need me in the same way, or want to spend every waking moment with me. But right now, without panic, I'm going to fully enjoy this moment for what it is. I'm going to embrace the stage we are at right now.'
No holding back. No fear. How amazing my life with God is, that I can face the unknown with confidence, knowing no matter what happens, He will always be there.
To not be afraid of what is to come.
When I try and list all the tiny things that remind me of her, right now, eighteen-month-old her, I find so many things that make her who she is: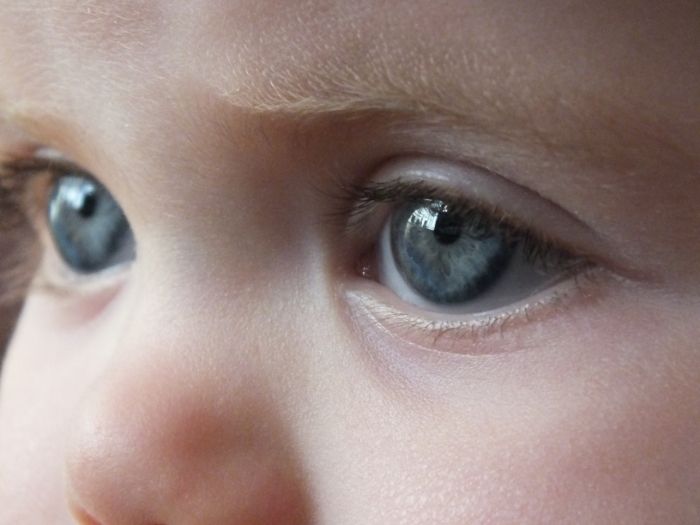 Her curly, wispy hair. Her pout. Her frown. Her toothy grin. The way her legs dangle when she sits in the high chair. Her sippy cup. The way she stands on tiptoes sometimes. Her arms in the air, dancing, in her mismatched pyjamas. The way her hair sometimes flicks up into a quiff, defying gravity. Her farm animals. The way she will sit and read, even on her own, just flicking through books. All her words. Hands poking out of her too-big sleeves because her arms are short. Trips to the park. Her startlingly blue eyes. The way she obsessively plays with the straps in her buggy. That satisfied-milk-noise. Spaghetti bolognaise stained face and hands and high-chair. Toys jumbled in her toybox. The way she sleeps with her bum in the air. How she stamps her feet and shouts when 'big boys' at play group nearly knock her down because she's furious with them. The way she leans into me when she's feeling tired or shy. The way she shares buttery-milk chocolate cookies with her big cousin, the way she giggles when her auntie holds her hand. The way she squeezes her soft toys, saying 'ahhh.'
There are hundreds of things to be thankful for, hundreds of reasons to lift my praises up to heaven. It's almost overwhelming. It feels like a risk, sometimes. To love someone almost a dangerous amount. But it's a risk worth taking, isn't it? When you allow people into your heart, like a husband or wife, or a child, or a really good friend, you allow them to change you, to shape your life. You become less rigid, more flexible, more empathetic, more understanding. Relationships are an investment in that way.
Such relationships need heart and soul poured into them, unguarded, free-flowing love, not because they always go the way you want them to, but because that is what life is for.
To allow people in. To take the risk and love with all you have and to appreciate the moment you are in, not trying to cling on too tight, but instead committing to that relationship, to that love, unguarded, without restrictions or conditions or rules to meet. Just loving people.
Which is really what my faith is all about. Love in the biggest sense.
I pray to continue to grow in that love, unguarded and unafraid.
And I continue to praise God for all of it, every moment with my little daughter, every small thing to treasure.